What is freight forwarding?
Forwarding is the timely and cost-effective management of the movement of goods, information, money and means of transport and units in world trade between the buyer, the seller, transport and storage companies and the authorities. It is a very important but often invisible part of a functioning foreign trade. Forwarding and logistics services form the basis of international trade. In addition, they are responsible for the smooth operation of industry and trade, as well as for transport companies, and for effective world trade. Forwarding and logistics companies safeguard the competitiveness of Finland's foreign trade.
Forwarding companies are companies operating in the logistics sector that provide and deliver forwarding and logistics services to the very diverse needs of their customers. The core business of freight forwarders continues to include those logistics services that have traditionally been associated with freight forwarder activities, such as customs clearance services, the organization and forwarding of international transport, and related pick-up and delivery services.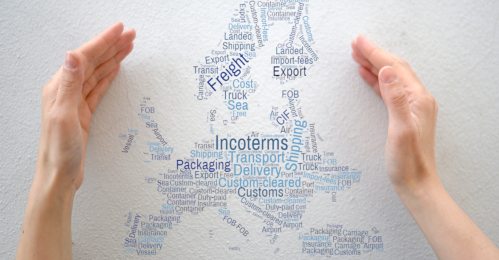 Freight forwarders are thus experts in international trade, arranging a wide range of international shipments according to the wishes of their customers, ensuring that deliveries are made in accordance with the laws and regulations in force.
Forwarding requires expertise and a network for which a foreign trade transport customer often does not have the resources or the necessary expertise. Freight forwarders offer their customers the opportunity to focus on their core business and reduce risk and responsibility when arranging international shipments on their behalf. They act as a one-stop service for their customers.